OPEN SUPERIOR WESTERN PLEASURE
AMATEUR POINT EARNER, WORLD SHOW QUALIFIER, MULTIPLE FUTURITY WINNER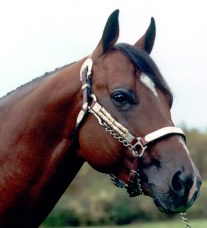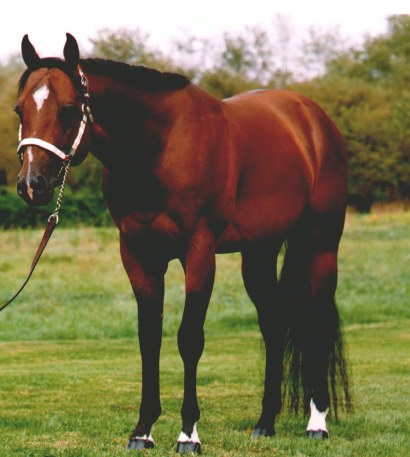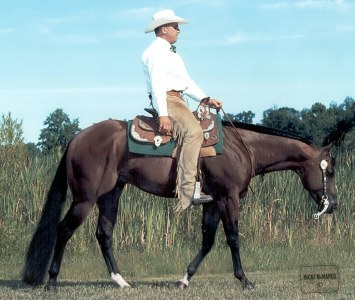 Eli is such a joy to own. His disposition and ability are what dreams are made of. As you can see, he is beautiful headed, well balanced and has great conformation.
Eli's sire, Zan Living Legend, a Superior Western Pleasure Horse and Congress Winner is by the all time great Zips Chocolate Chip. Zips Chocolate Chip is a World Champion, Superior Western Pleasure Horse and is on the AQHA's leading sire list. But perhaps where Eli is most fitted is from his dam's side, for she was something very special. Tardy Bar Maid 1 is the only horse in AQHA history to win at the World show in Halter and Western Pleasure the same year. To make things even more spectacular she was only two years old. Than she returned the following year to win Western Pleasure again. It is unlikely that this accomplishment will ever be duplicated.
Eli comes from a significant show background and has proven himself in the show ring. His breeding, disposition and talent just take over. In less than 5 months of showing, Eli obtain 43 junior western pleasure points from locations all over the East Coast. And he accomplished this while standing to a full book of mares. Which proves he has a great mind.
He has proven that he passes his talent and looks on to his get!
They are already winning futurities and earning points!
You will not believe his pedigree. It just doesn't get any better in the western pleasure industry.
It is truly
WORLD CLASS!
You will not be disappointed!
All foals are AQHA Incentive Fund eligible!
STUD FEE: $650 LFG
or Keith or Chris Morgan at:
(410)346-6448
<|