Welcome to Mason Dixon Embroidery.



One-Stop Full Service Custom Embroidery Shop. Starting with Digitizing your artwork or logo to the delivery of your finished goods. Don't have a logo, use one of many stock design that are available.

We are a small shop located just outside of Westminster, Maryland. We have been in the embroidery business for 10 years. Living one a horse farm, we enjoy doing and specialize in animal designs such as horses, coon hounds, dogs of any breed, cats and wildlife. Before offering embroidery we designed and made quality show clothing and chaps for western horse show enthusiastic. Along with custom sewing we did alterations. We were in this field for more than 30 years.





Advertise your company by putting your logo on shirts, jackets, Caps, and promotional items.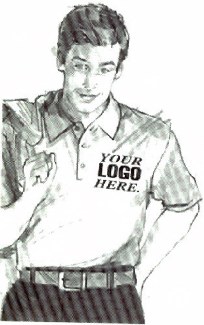 Does your school or athletic team need any shirts or uniforms?
We embroider:
| | | |
| --- | --- | --- |
| | • | Jackets |
| | | |
| --- | --- | --- |
| | • | Golf Shirts |
| | | |
| --- | --- | --- |
| | • | T-shirts |
| | | |
| --- | --- | --- |
| | • | Caps |
| | | |
| --- | --- | --- |
| | • | Totes |
| | | |
| --- | --- | --- |
| | • | Linens, Towels |
| | | |
| --- | --- | --- |
| | • | Promotional Items |
for any event including:
| | | |
| --- | --- | --- |
| | • | Company Functions |
| | | |
| --- | --- | --- |
| | • | Special Events |
| | | |
| --- | --- | --- |
| | • | Athletic Teams |
| | | |
| --- | --- | --- |
| | • | Social Organizations |
| | | |
| --- | --- | --- |
| | • | Schools/Groups |
| | | |
| --- | --- | --- |
| | • | Personalized Gifts |





Offering many name brands, please visit our supliers on line catalogs.






These are suggested prices and do not include and embroidery.




Call for pricing.


Stock Designs



Our machines are all computerized and this is the process used to put your logo in a stitch format in which they can understand. There is digitizing and there is a one-time charge for this process.

A left chest design is usually no larger than 4" by 4" and appears on the left side of your garment. The cost for this size is approximately $35.00 to $55.00 depending on the amount of detail in the design.

A full back design is usually no larger than 10" by 10" and can be sewn on the front or back of your garment. Usually put on the back of a jacket. The charge for this is approximately $125.00 to $200.00 again depending on the detail in the design.

Contact:

Chris Morgan at masondixonemb@verizon.net or call (410) 346-6448.


View samples below:


Other designs: